evangelize the world and disciple the nations
Every person with the opportunity to become
a THRIVING DISCIPLE of Jesus Christ.
Partner with local churches, organizations, and individuals
as they train, equip and mobilize disciples of Jesus Christ
to reach the unreached with the Gospel.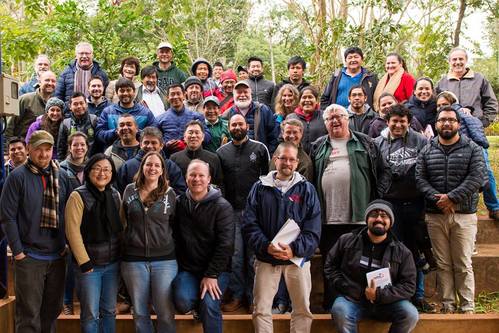 We are Christians. We value people.
We are church-focused. We value partnerships.
We are stewards. We empower.
A young man became challenged to take the Gospel to the ends of the earth. With his family of seven, he set out in the 1950's from the USA to come to a country not his own, obeying the Great Commission to "go and make disciples" (Matt. 28:19-20).

This is God's story, of how He used one man's decision to change history.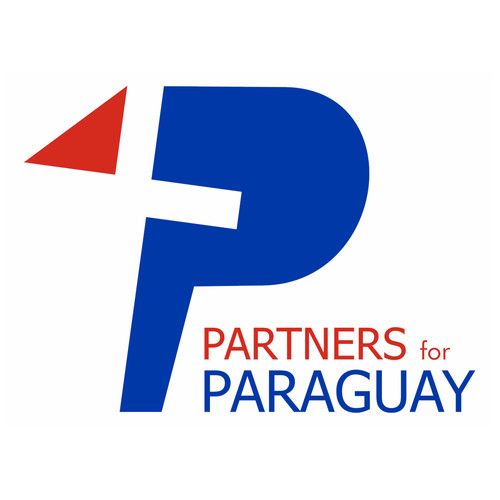 Partners for Paraguay Inc.
Partners for Paraguay Inc. was incorporated in the United States on December 12, 2016.
In our logo, the letter "P" stands for both "partners" and "Paraguay". The white part represents both a cross and the number "4" with a red inside. The number "4" replaces the word "for" in "Partners For Paraguay". The colors are the same as the Paraguayan flag: red, white and blue. The Partners For Paraguay logo was designed by two professional designers that donated their time and expertise. Thank you to:
Sergio Cardozo
and
Jaime Lee Art
.
We believe God has a special role for Paraguay to fulfill in the Great Commission.

Some may say Paraguay is a small country and therefore not likely to have big impact on the world, but we think that God intentionally chooses the least-likely people to accomplish His purposes. Why? Because it brings Him greater glory, and no one can brag about their own craftiness or strength.
Your partnership provides local churches, organizations, and individuals with training materials and courses, effective tools for their ministries, and resources to reach the unreached with the Gospel.